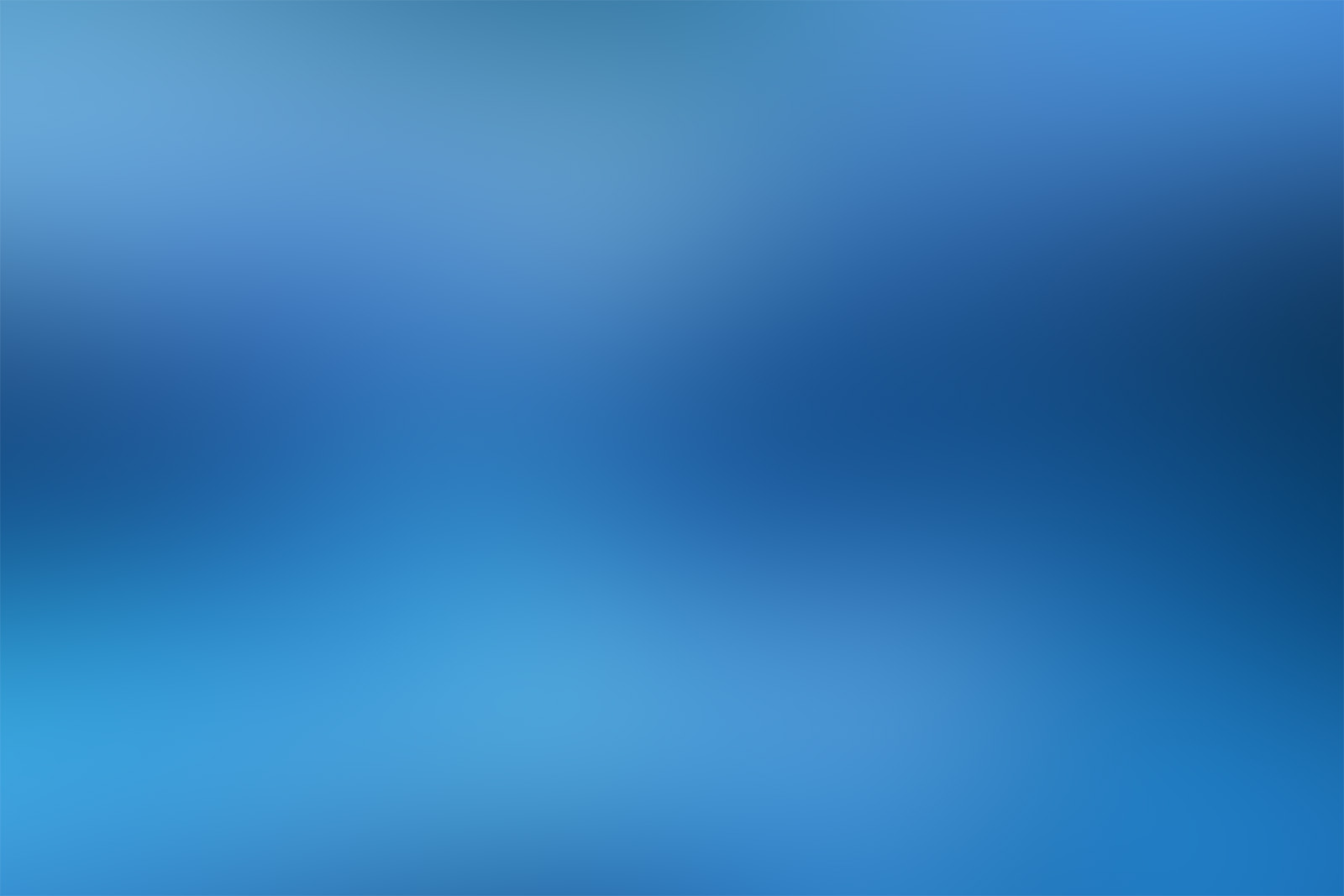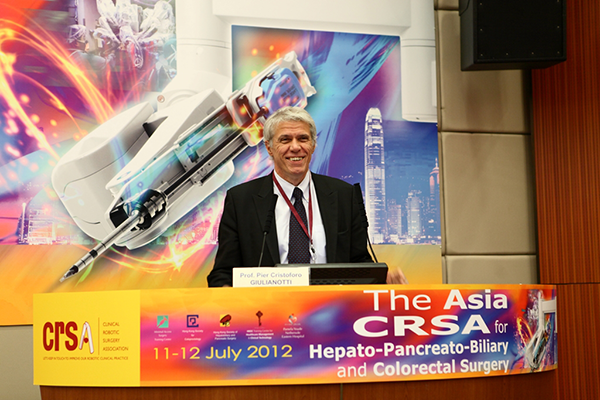 Lloyd Nyhus Professor of Surgery
Head and Chief, Division of Minimally Invasive and Robotic Surgery, University of Illinois at Chicago
Vice-Head, Department of Surgery University of Illinois at Chicago
Program Director of General Surgery Fellowship Program, University of Illinois at Chicago
Pier Cristoforo Giulianotti, MD, FACS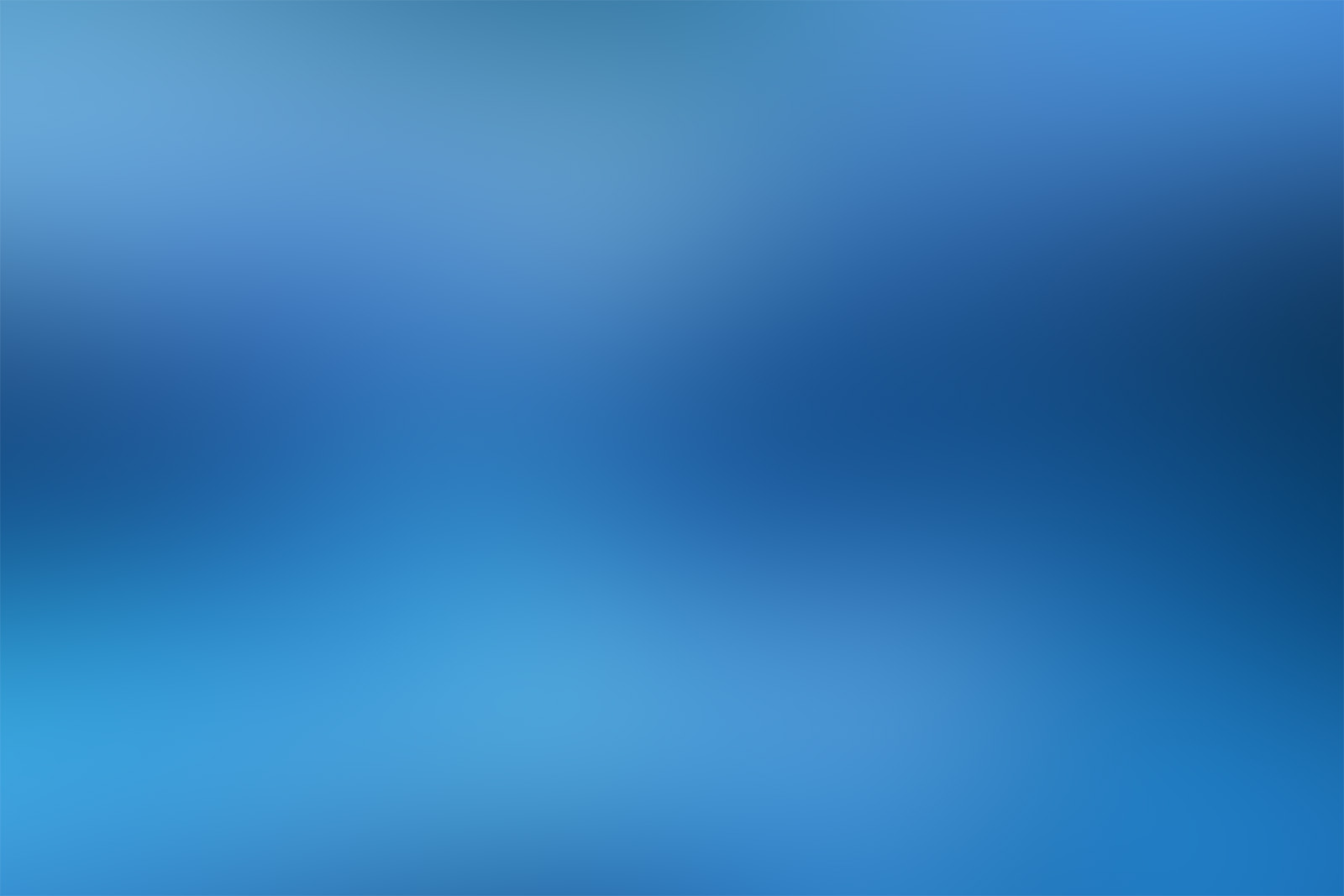 As the
world's leading robotic surgeon,
Dr. Giulianotti is using new technology to change the way surgical procedures are performed.
He is committed to perfecting technology applications to advance the practice of general,
colorectal and abdominal surgeries.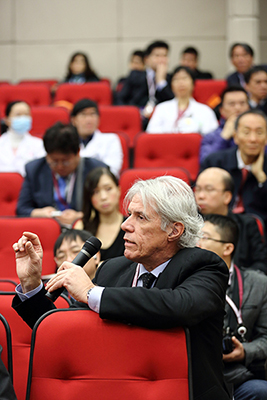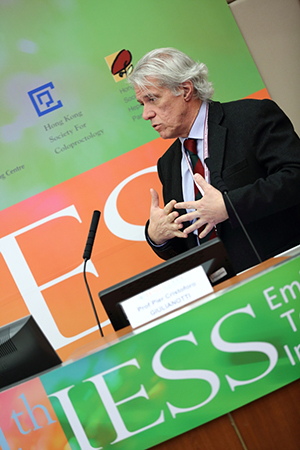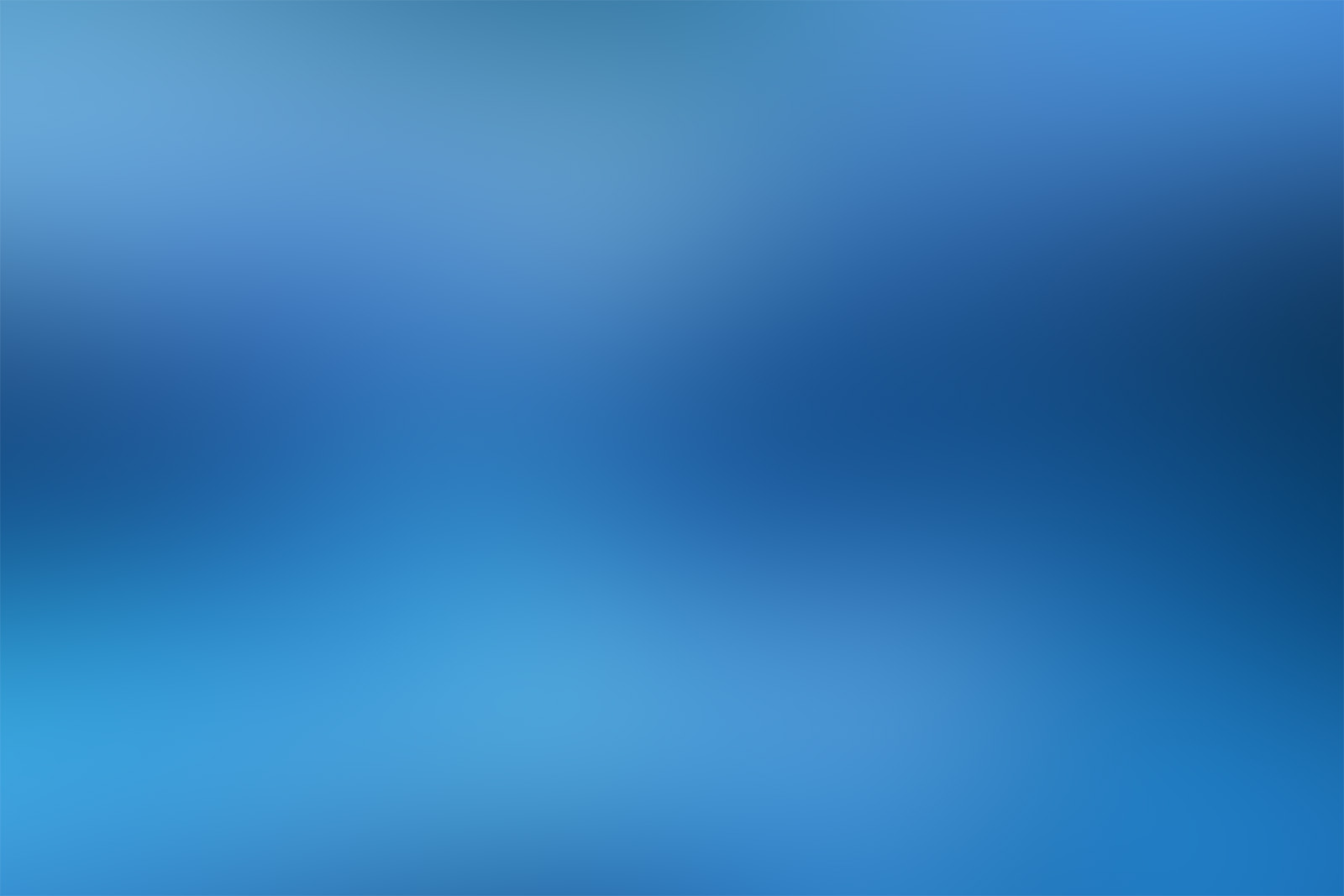 THE
FIRST SURGEON
TO PERFORM COMPLEX ROBOTIC SURGICAL PROCEDURES:
LIVER PROCEDURES:
2001 robotic liver resection
2002 robotic bisegmentectomy
2003 robotic left hepatectomy
2005 robotic right hepatectomy
2008 robotic living donor hepatectomy
2008 robotic right extended hepatectomy
2009 robotic extended left hepatectomy
2011 robotic left hepatectomy with caudate lobe resection
OTHER SURGERIES:
2000 robotic total gastrectomy
2001 iliac-femoral bypass
2001 robotic splenic artery aneurysm repair
2002 robotic pneunomectomy
2003 robotic lung lobectomy
2003 robotic renal artery aneurysm repair
2009 fully robotic kidney transplant in obese recipient
2011 robotic donor parathyroidectomy for transplant
PANCREAS PROCEDURES:
2001 robotic spleen-preserving distal pancreatectomy
2001 robotic Whipple procedure with biliary and digestive reconstruction
2003 robotic middle pancreatectomy
2005 robotic Whipple with pancreatojejunal anastomosis
2007 robotic Whipple with portal vein reconstruction
2007 robotic pancreatectomy with auto-islet transplant
2010 robotic Appleby pancreatectomy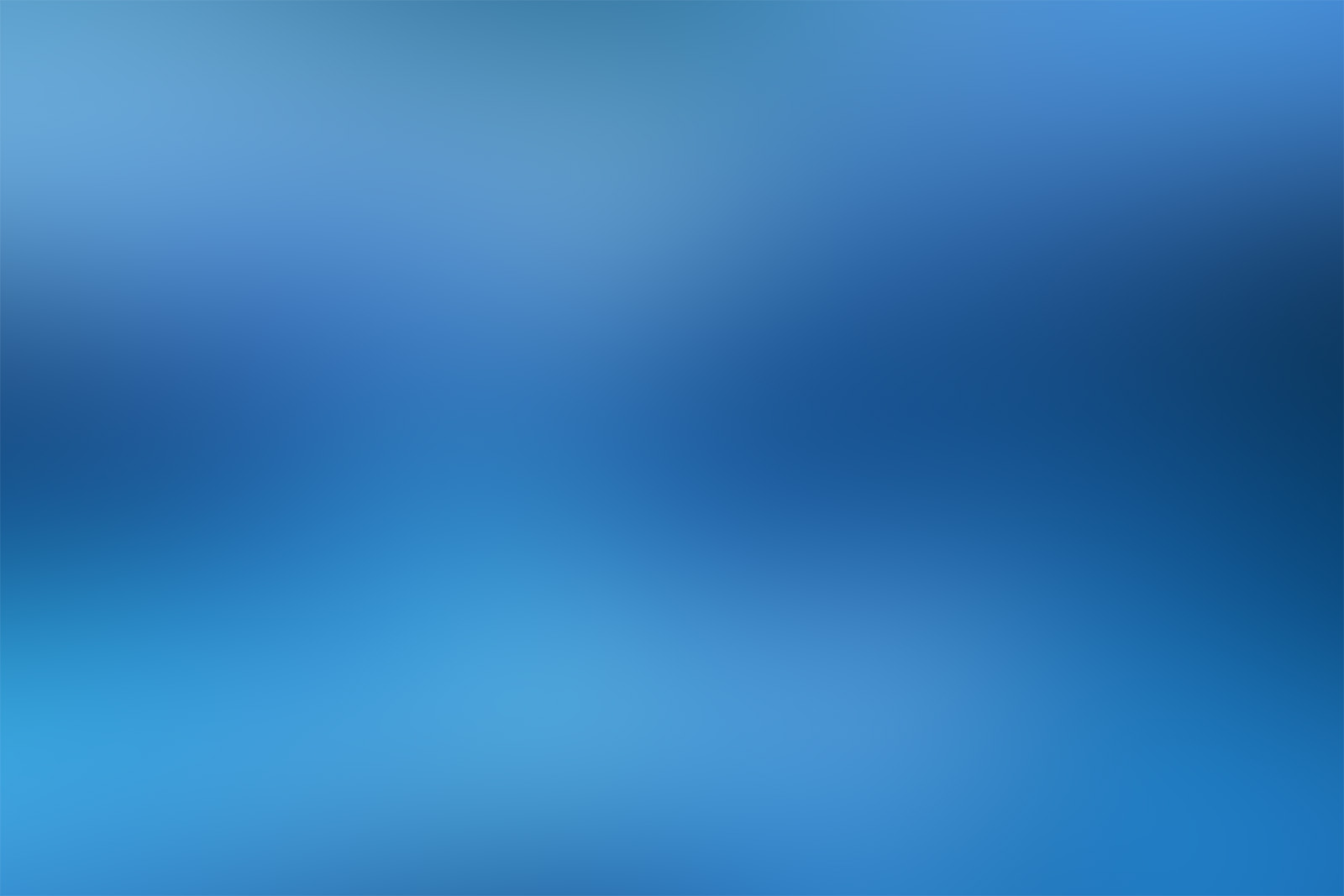 The experience in robotic surgery: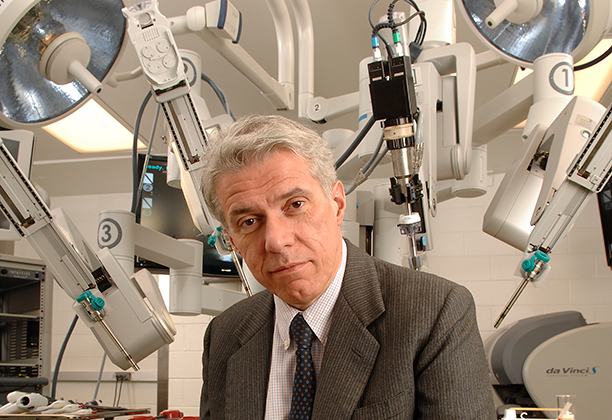 1739 major robotic procedures
up to December 2013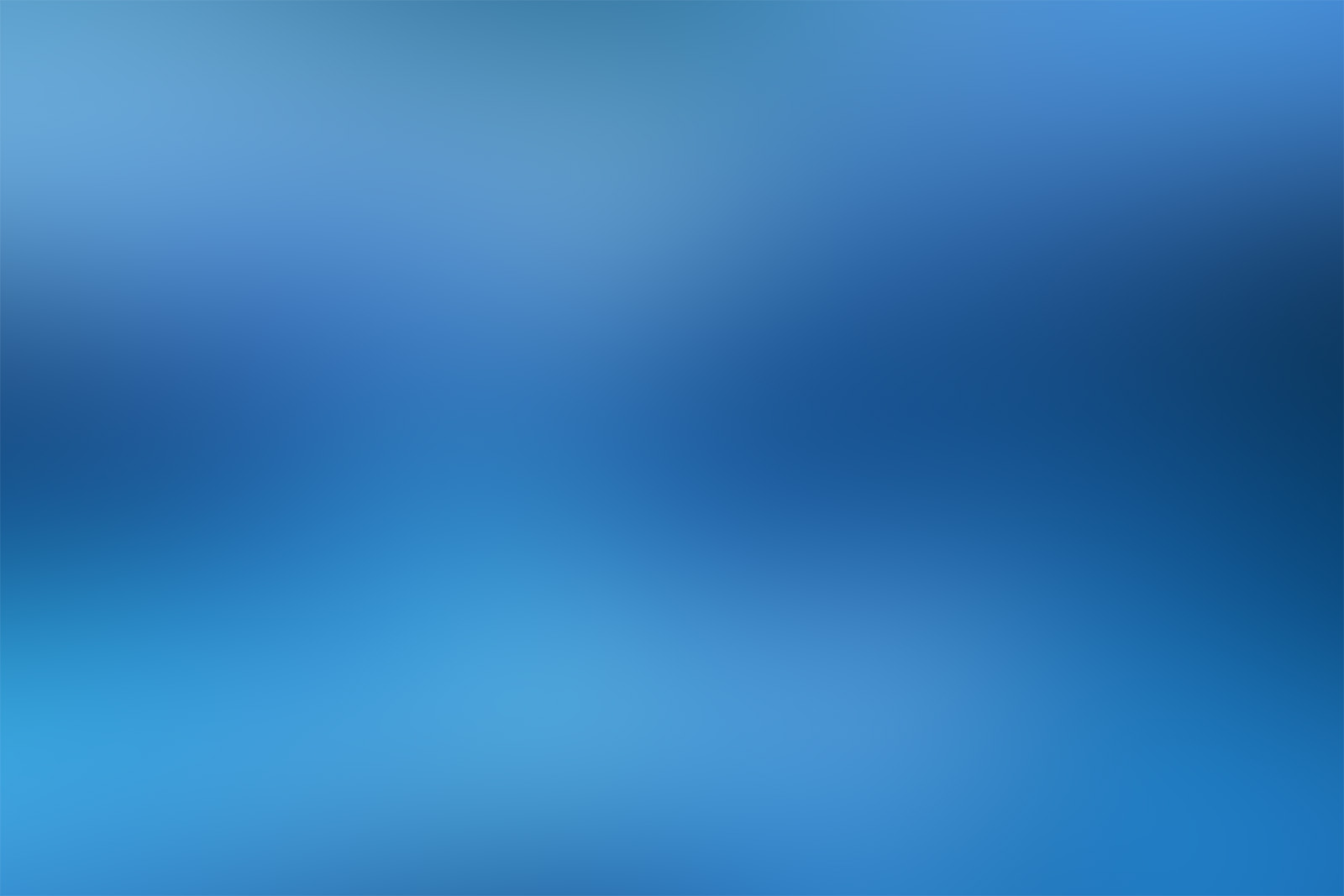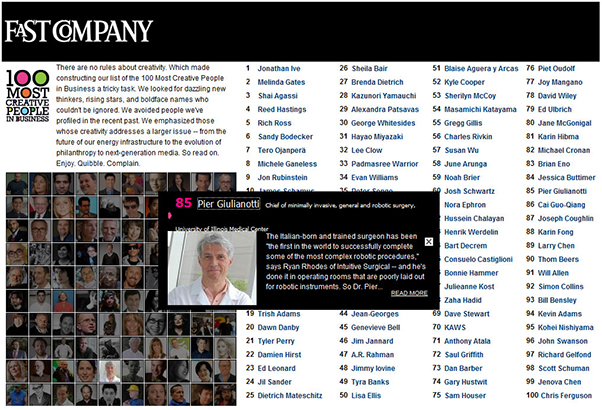 100 Most Creative People in Business 2009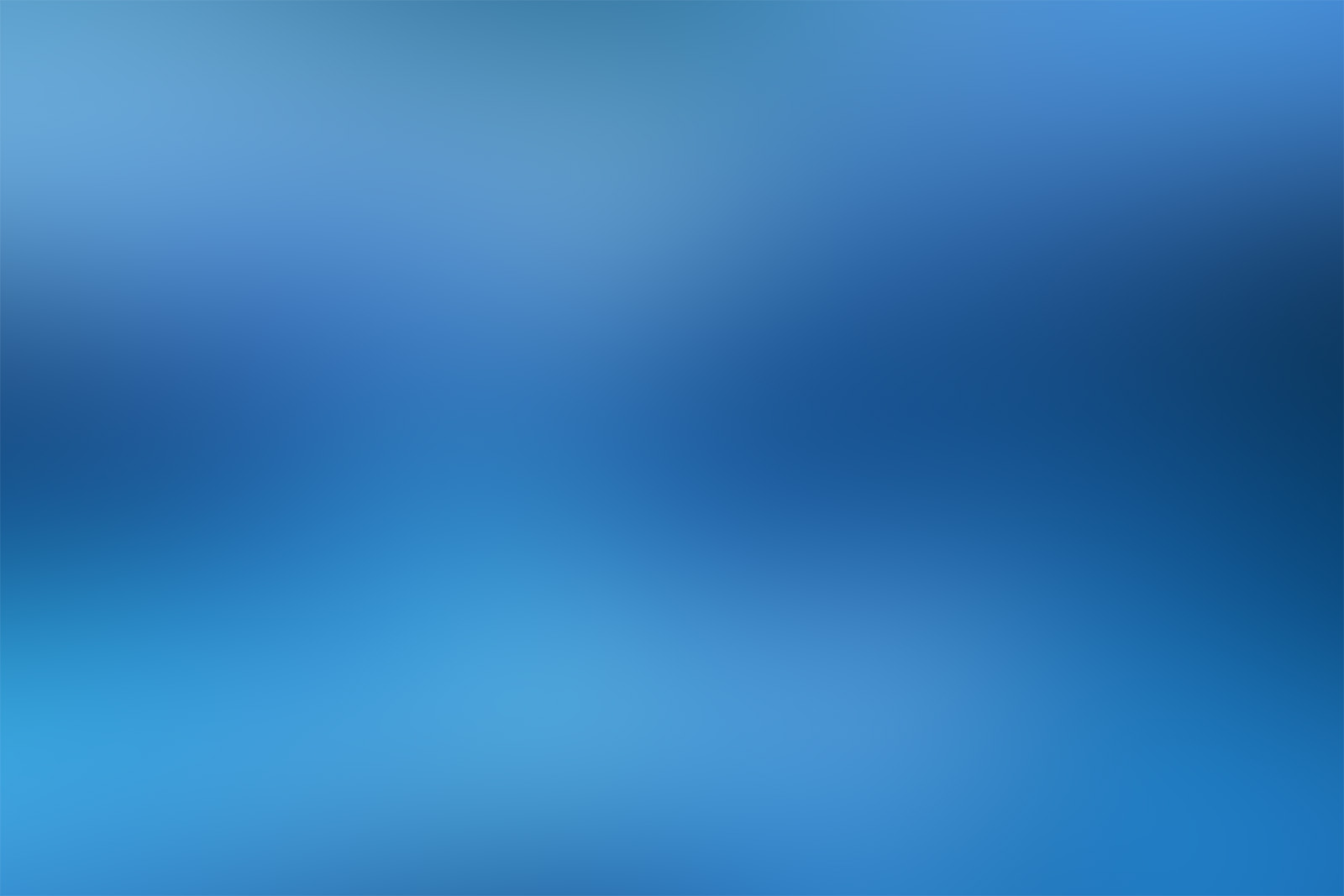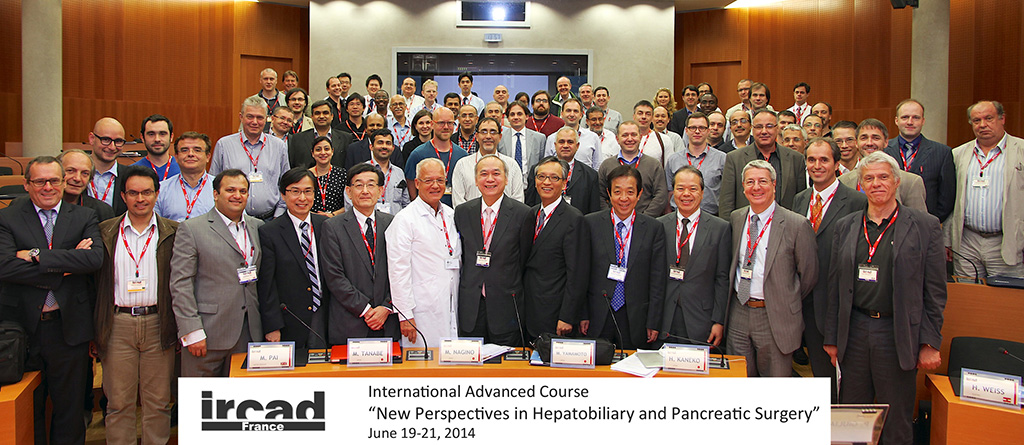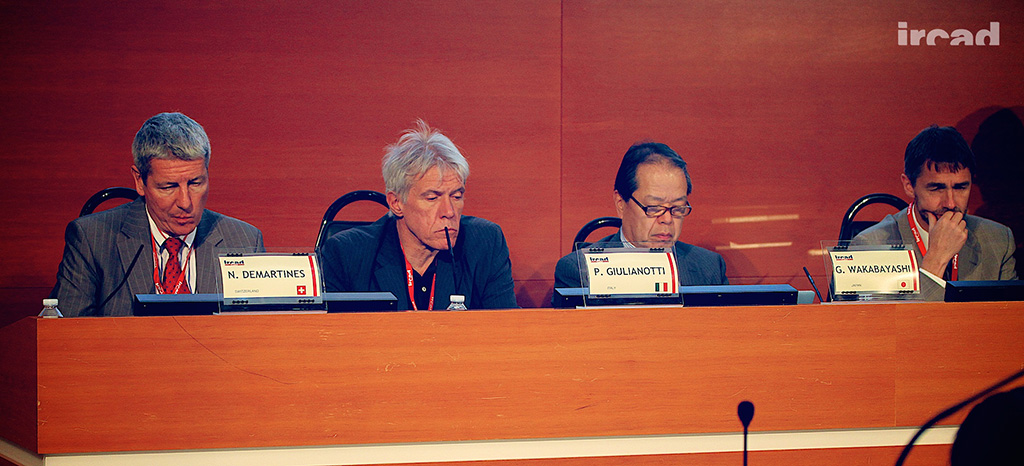 2014 June, Laparoscopic Hepatobiliary and Pancreatic Surgery Advanced Course IRCAD Institute, Strasbourg, France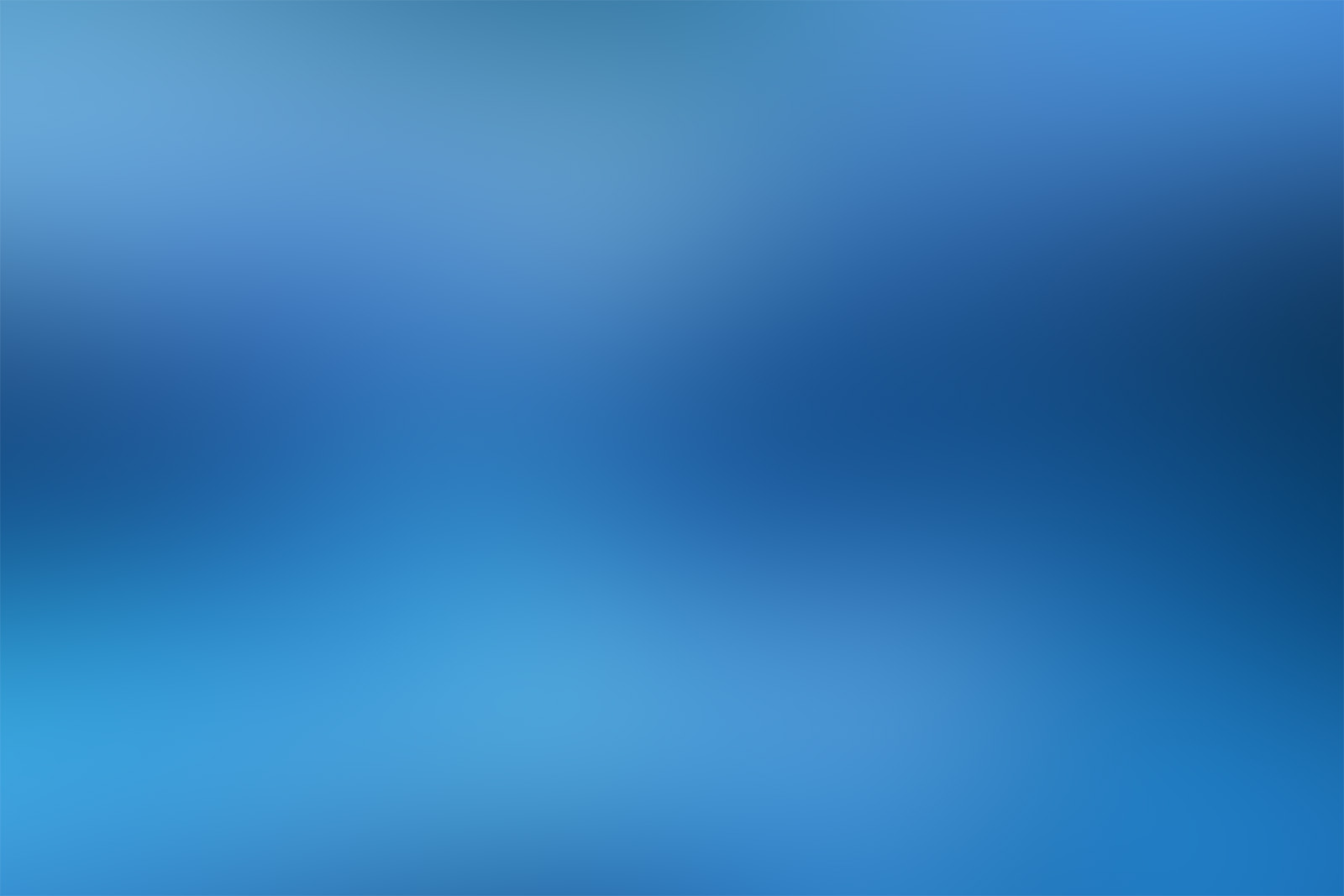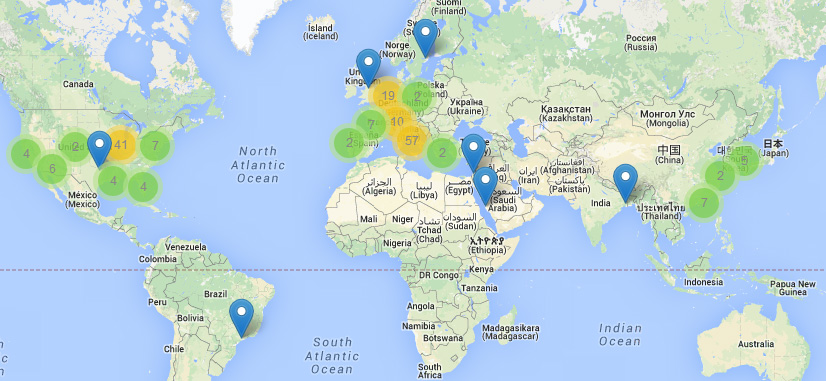 Learn & Teach
As a moderator or as a speaker, Pier Cristoforo Giulianotti participate in congresses, meetings and seminars all over the world.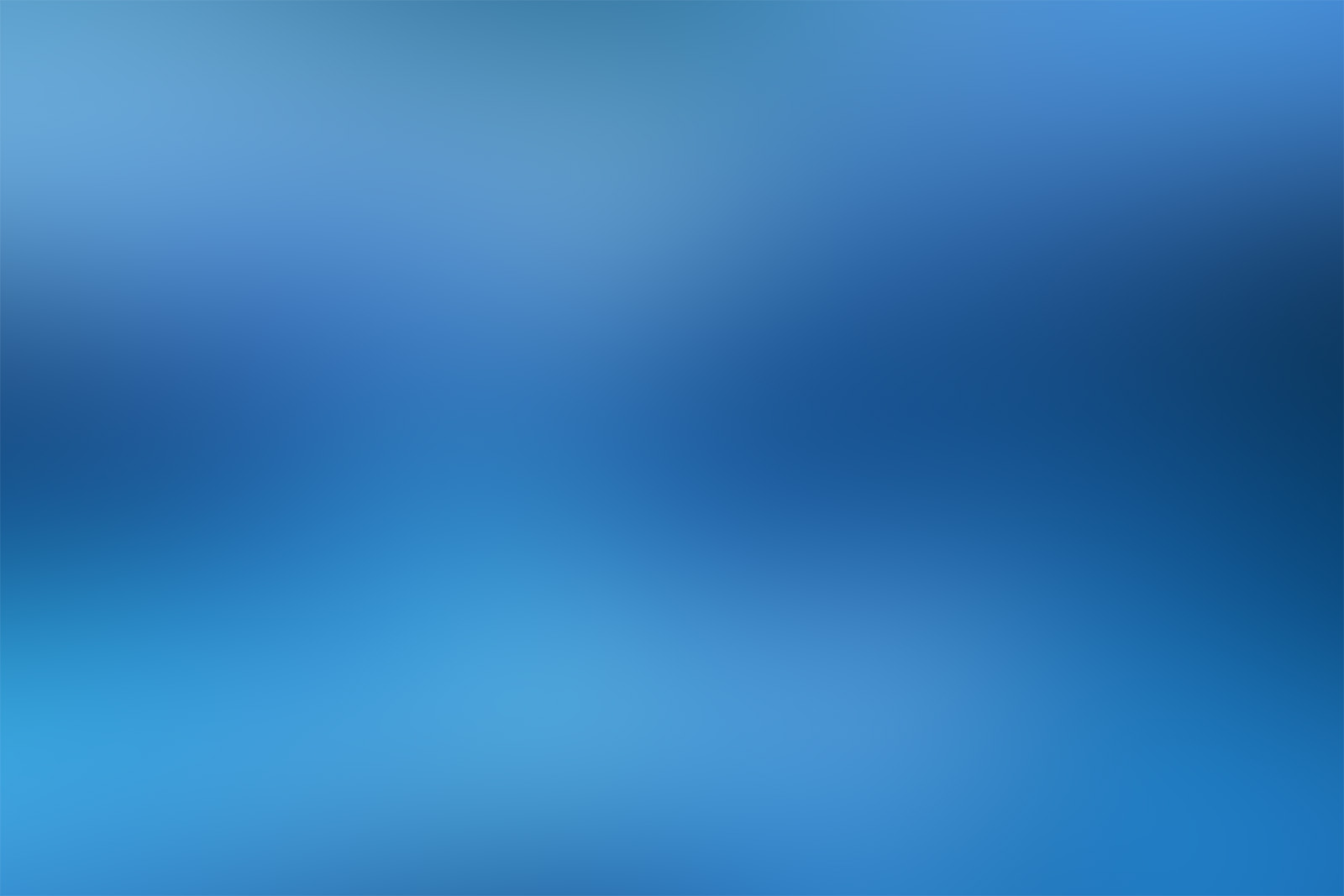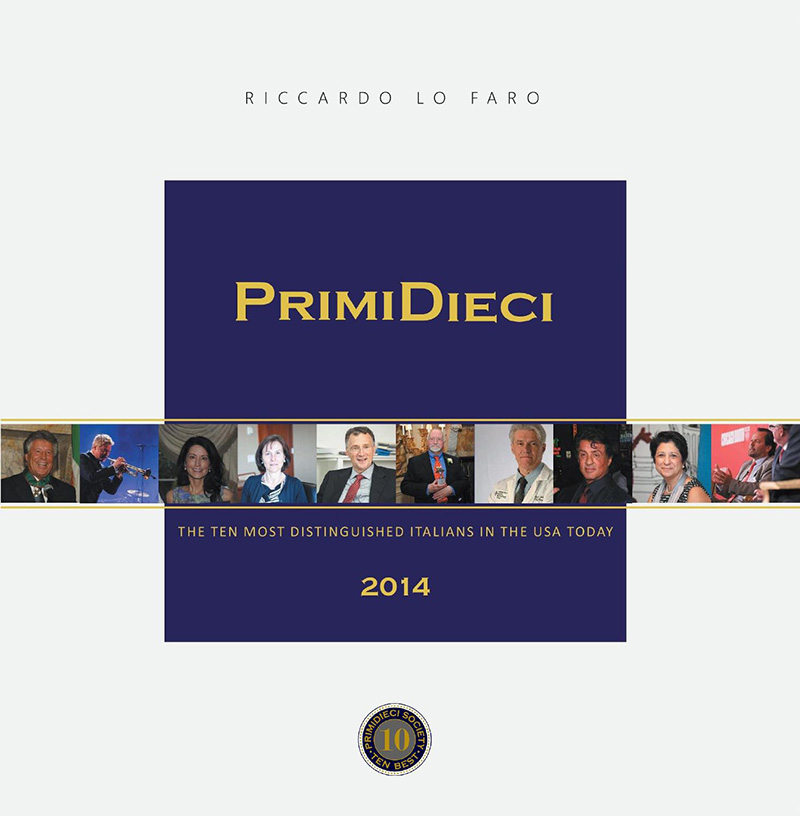 THE TEN MOST DISTINGUISHED ITALIANS IN THE USA TODAY

2014
Mario Andretti - Chris Botti - Regina Calcaterra - Mariafrancesca Carli - Mauro Ferrari - Mario Fratti Pier Cristoforo Giulianotti - Sylvester Stallone - Rosemarie Truglio - Luigi Zingales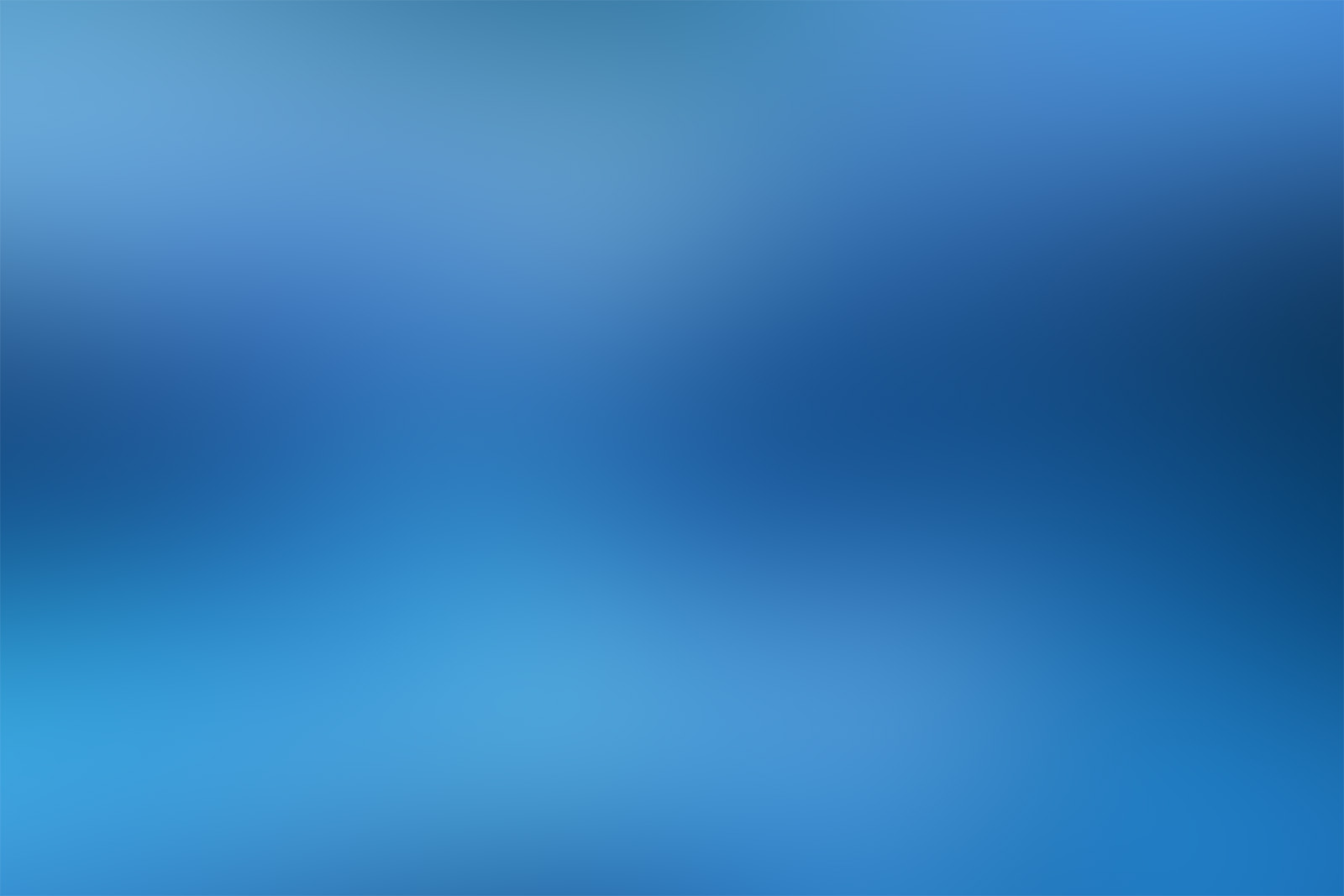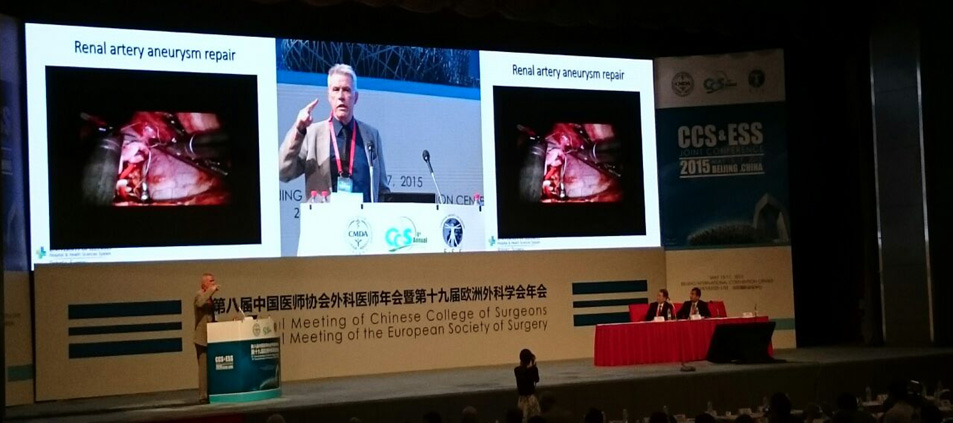 Prof. Pier Cristoforo Giulianotti Worlwide Master in Robotic Surgery.
China, May 2015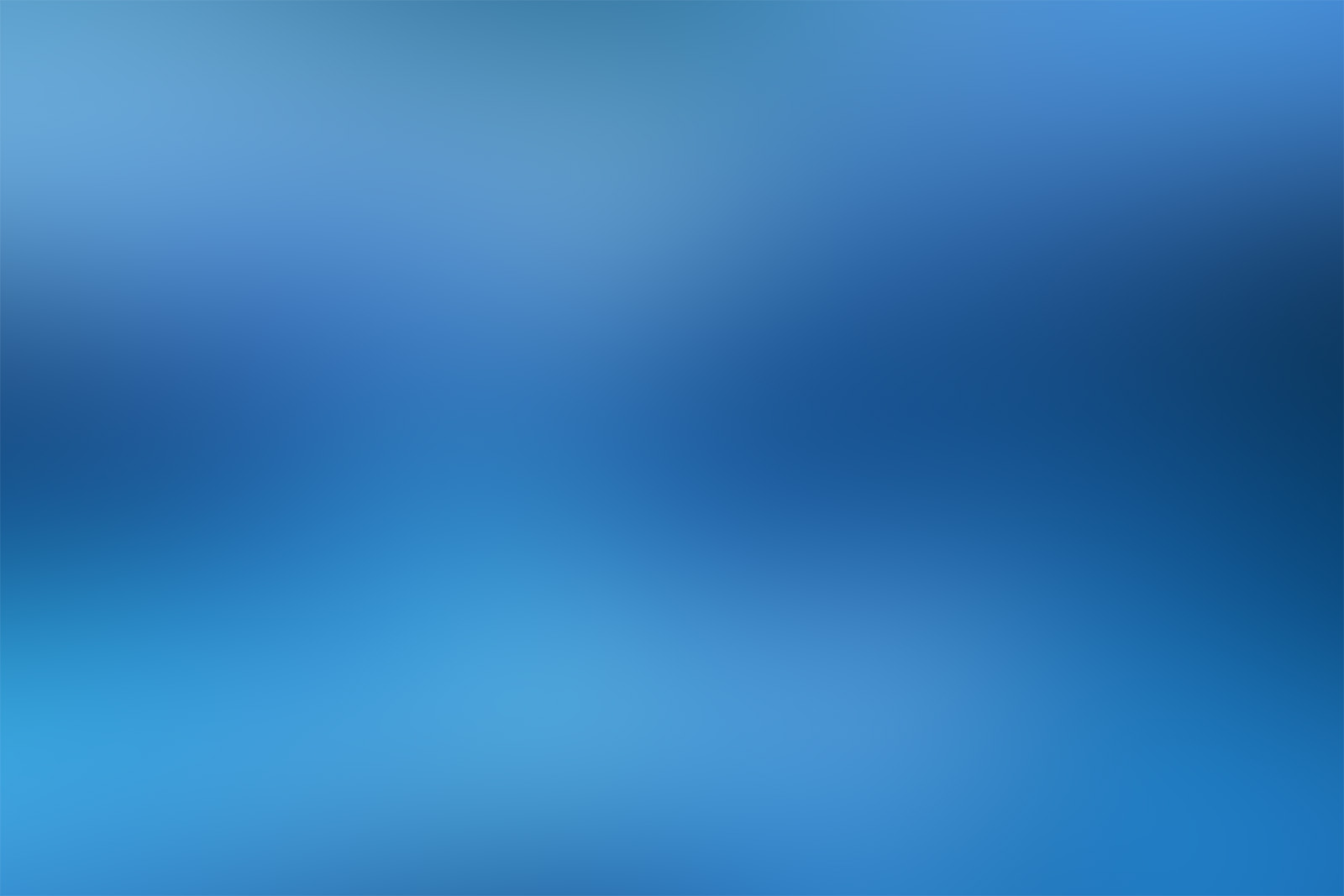 Prof. Giulianotti in Shanghai receiving Honorary Fellowship from the Chinese Society of Surgery September, 2015